Oneplus 9
Hasselblad Camera for Mobile
Fast and Smooth Performance
Ultra Fast Charging
Premium Design
Gallery
Feature Video
Hasselblad Camera for Mobile
A OnePlus-exclusive and co-developed with Hasselblad, the flagship Hasselblad Camera for Mobile delivers industry-leading mobile photography innovations. Designed for every situation, effortlessly craft unforgettable scenes with the world as your canvas. With the OnePlus 9, Your Best Shot has arrived.
Lunarland Video
Images by Hasselblad Ambassadors
Natural Color Calibration with Hasselblad
Developed alongside Hasselblad and their visionary Ambassadors, OnePlus brings unparalleled color performance to smartphones. With Natural Color Calibration, enjoy incredibly authentic color and the most natural skin tone reproduction for stunning mobile photography.
Pictures perfected
48 MP Main Camera
Sony IMX689, 1/1.43", 23mm, ƒ/1.8, 7P
50 MP Ultra-Wide Camera
Sony IMX766, 1/1.56", 14mm, ƒ/2.2, Freeform Lens, 7P
Monochrome Lens
ƒ/2.4, 3P
Hasselblad Camera for Mobile
Designed for every situation, the primary camera balances uncompromising performance with our most innovative features. From beginners to the most demanding professionals, enjoy maximum control at your fingertips. With the world as your canvas, crafting unforgettable scenes is effortless.
Primary Camera
Unfold Creative Canvases
The class-leading 50 MP Ultra-Wide Camera System symbolizes the relentless technological excellence of OnePlus. The groundbreaking Freeform Lens delivers unsurpassed wide-angle detail and clarity. Capture your life without limits and empower your vision with the OnePlus 9.
Empower your vision
Shot on OnePlus x Hasselblad
Experience wide-angle vision without limits
Compelling B & W photography that sparks your imagination
Enhance portraits with artistic flair and style
Get close and creative with exceptional macro detail
Capture moments that resonate forever
Dramatic night imagery that truly sparkles
Connect. Capture. Create.
Bring life's moments to life with stunning video. Capture the ones that matter in flawlessly smooth and hyper-realistic 8K. Edit professional-grade cinematic masterpieces with easy-to-use controls and incredible effects. Tell and share your story with the OnePlus 9.
Memories live forever
Hasselblad Pro Mode
Designed for discerning photographers, the powerful yet intuitive Hasselblad Pro Mode provides effortless control and image customization options. Utilizing the Hasselblad themed UI and Hasselblad shutter button, dynamically adjust specific image parameters with precision from ISO, exposure times, white balance, long exposure, to 12-bit RAW format.
Nightscape Mode
Capture breathtaking low-light shots and impressive night scenes. Nightscape Mode brings picture-perfect imaging a step closer, intelligently enhancing your images with less noise and more accurate color reproduction. For night shots packed with even more unique personality, infuse professional-level effects with the stunning 8 pts starbursts feature to make your images truly shine. From landscapes to cityscapes, create images that sparkle and pop with the OnePlus 9.
Back
Next-gen photography
The leading-edge IMX689 sensor bring your cherished memories to life. Enjoy advanced imaging technologies including 2x2 OCL, 12-bit RAW, dual ISO, and 3-HDR. Enjoy shorter focus speeds, four times higher color information for increased color accuracy, cleaner daytime and night time shots, and higher dynamic range. The unique 2x2-pixel structure also improves both image focusing speed and accuracy. Bring more of your world into view with incredible clarity.
Back
All-new IMX766 sensor
The next-generation Sony ultra-wide sensor is a large 1/1.56" design. Together with a 14mm focal length, this significantly enhances the amount of light received by over 60% compared to the previous generation's IMX586 sensor. With support for 2x2 OCL, each 50 MP of this massive sensor can be used to focus on the subject, for faster, more accurate focusing.
Freedom to create
The innovative Freeform Lens is class-leading. By utilizing a radically wider asymmetrical design, almost all edge distortion is removed (from 10-20% to an unprecedented 1%1). The advanced lens integrates a specially-designed rectangular lens with a super-precise curve. This optical element dynamically corrects incoming light before it arrives at the sensor for superlative still expression. Experience best-in-class ultra-wide clarity, and rethink what's possible with the OnePlus 9.
Re-imagine scale
As a content trailblazer, get the big picture with the cutting-edge 14 mm ultra-wide angle 50 MP camera lens. The ultra-wide IMX766 sensor is one of the largest in its class, transforming your photography with pristine detail and reduced noise. Discover awe-inspiring and vivid scale from spectacular landscapes to favorite group photos. Create your own history and capture iconic moments forever.
Back
World of 8K
With a pixel count 16 times higher than standard 1080p, shooting in breathtaking 8K has never been easier. Record in the most dramatic and sharpest resolution at a perfectly smooth 30 frames per second. Show your life's journey from cherished occasions, family and friends, to play time with pets. Hold on to your memories forever in crystal clarity.
Precision DOL-HDR
Unbalanced fidelity can impair video quality and tone due to uneven environmental lighting conditions. DOL-HDR technology adopts dual-exposure controls, enabling the sensor to take shorter and longer exposures almost at the same time. Dynamically adjusting the image highlights and shadows, DOL-HDR shows off your best moments in sharper focus, more lively colors, and higher contrast.
Hyper powerful features
The compelling Hyperlapse adds versatile timelapse functionality to the ultra-wide video format. Even in low-light backdrops, Nightscape videos appear more radiant with more intense depth and retained detail. From super stabilization, bokeh effects, to focus tracking, elevate your creativity. Bring your favorite portrait videos to life with incredible features.
Back
Hasselblad Ambassadors with OnePlus
Imagination transformed
Experience XPan Mode
Back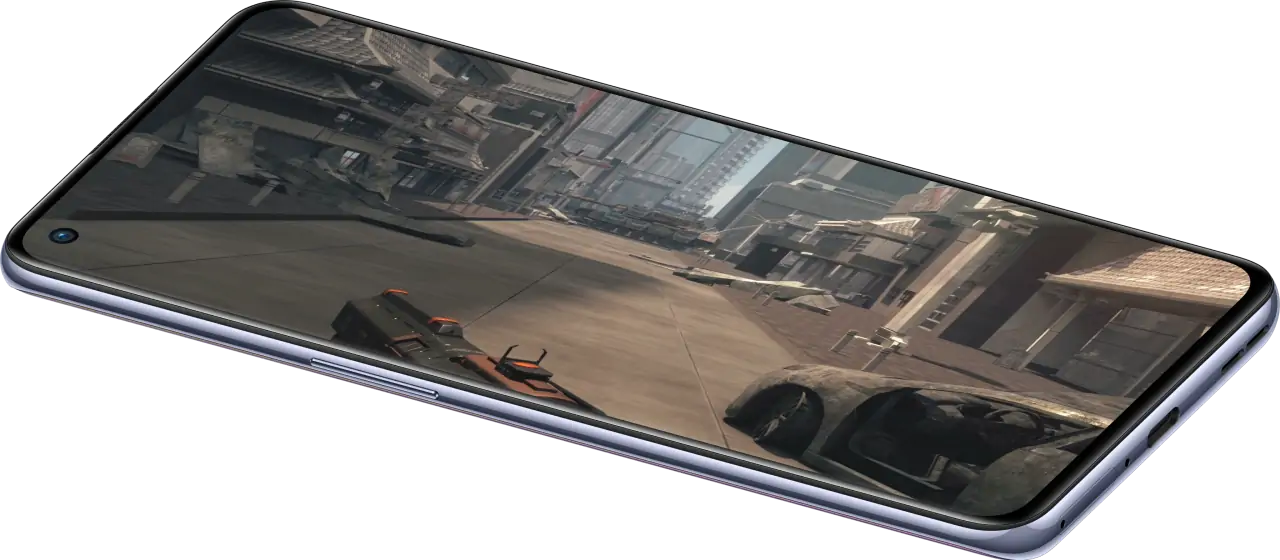 Engineered for Speed
The signature OnePlus 'Fast and Smooth' experience personifies our Never Settle spirit. With our fastest ever 5G, ultra-powerful Snapdragon™ 888 CPU and next-gen RAM, uncompromising power has arrived. Experience the next level of fast and smooth with the OnePlus 9.
Learn more
Always Cool to Use
OnePlus Cool Play is a custom-designed, multi-layered cooling system. With thicker graphite layers and a larger vapor chamber, heat is efficiently redirected away from key thermal components. Enjoy fast, smooth and cool performance even when gaming. Play without compromise every time.
Power to Play
The Fluid AMOLED 120 Hz technology delivers ultra-smooth gameplay in every frame. Power your way to victory with the flagship Snapdragon™ 888 with maximum frame rates and low latency. We optimized our gaming mode for even smoother gameplay. With OnePlus, gamers never settle.
Digital adrenaline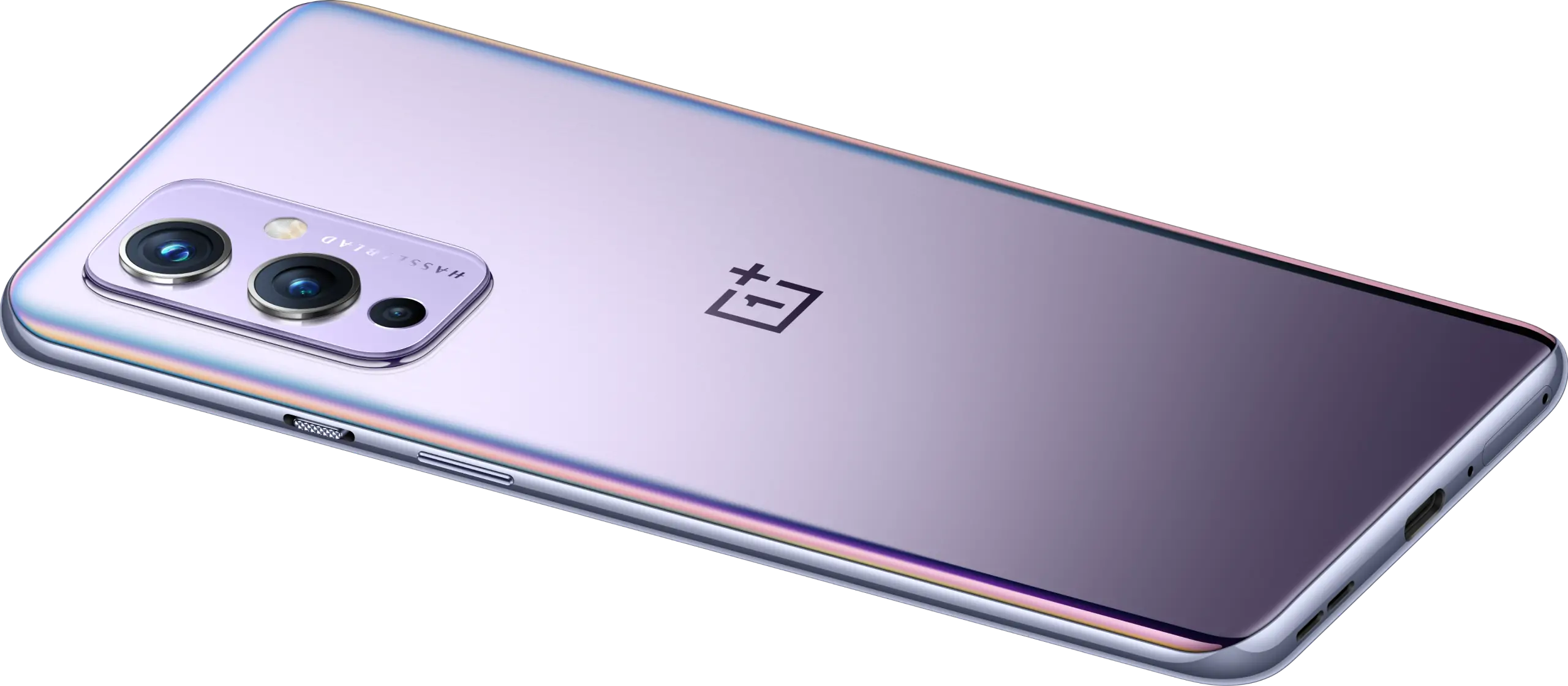 Warp Charge 65T
Warp Charge 65T is our most advanced charging solution, delivering a day's power in 15 minutes. Fast wireless charging and universal fast charging for your other devices bring extra versatility. Faster and smarter, stay in charge with Warp Charge 65T.
Warp charge ahead
Even more power
Designed for power gamers, Pro Gaming mode unlocks the unprecedented CPU and GPU power of the OnePlus 9. Accelerate your way to victory with a faster, smoother gaming performance. When milliseconds count, make your ultimate play with the OnePlus 9.
Feel every move
Experience next-level play with exciting haptic gaming. The OnePlus 9 delivers the most immersive and realistic gaming to your fingertips. Feel every move with the specially updated haptics motor. With vibrations at a super-fast touch sampling rate, gaming just got real.
A world of sound
Even more powerful dual stereo speakers deliver an intense, lifelike 3D sound soundscape. With exacting Dolby Atmos audio, elevate your situational awareness with augmented directional audio cues. The dynamic Qualcomm® WCD9385 audio codec and Qualcomm Aqstic™ platform offer extraordinarily pure sound reproduction.
Back
A day's power in 15 minutes
The large 4,500 mAh6 battery employs an upgraded dual-cell solution, doubling the charging speed. Warp Charge 65T7 is so fast, you'll get a day's power in just 15 minutes8, or a full charge from 0% in just 29 minutes. It's smart too, fast charging compatible devices with USB PD (Power Delivery)9. Safer, faster, and more versatile, Warp Charge 65T is the only charger you will ever need.
No strings attached
Based on the Wireless Qi charging standard, the wireless charging even outpaces some wired fast charging solutions. Speed and convenience matter. Charge with no strings attached using Wireless Qi on the OnePlus 9.
Warp Charge Deeper Dive
Warp Charge 65T isn't just fast, it's safer and cooler too with superior thermal management. Upgraded dual-cell technology allows charging at a higher current compared to Warp Charge 65. This allows for approximately 25% faster charging despite peak wattage remaining the same at 65W10. For maximum convenience, all OnePlus 9 Series phones also support fast charging protocols including Quick Charge (QC), USB Power Delivery (PD), and Programmable Power Supply (PPS). Enjoy fast and smooth performance together with longer battery endurance for the best smartphone experience.
Back
Maximum performance
The Qualcomm® Snapdragon™ 888 with 5G is the world's most powerful Snapdragon™ CPU. Redefining what's possible on smartphones, one prime Cortex-X1 core (2.84 GHz), three Cortex-A78 CPU cores (2.42 GHz), and four energy-efficient Cortex-A55 cores (1.8 GHz) deliver unprecedented power. Built on the leading-edge 5nm (5LPE) process node, 25% higher CPU performance compared to the Snapdragon™ 865 combines with industry-leading efficiency for trailblazing performance that lasts.
Flagship graphics
The Adreno 660 GPU is paired with the Hexagon™ 780 DSP/NPU (running at 26 TOPS). Featuring 35% faster rendering over the previous generation, the GPU is also more power efficient. With an overall performance uplift, Adreno 660 delivers improved OLED display uniformity, picture quality, and sub-pixel rendering. The architecture also integrates next-gen desktop-level features, including updateable GPU drivers and patches.
Enhance your vision
The impressive Spectra™ 580 CV-ISP triple camera ISP supports up to 35% increased pixel processing throughput, unlocking more power for mobile photographers. In an industry-first, 10th-gen 3A algorithms are powered by AI to enhance autofocus, auto-exposure, and auto white balance.
5G transformed
Blazing-fast RAM
Geared toward flagship-level devices, LPDDR5 RAM is 1.5X faster than LPDDR4X4. LPDDR5 RAM still offers substantial power-efficiency gains – up to 20% over LPDDR4X for extended use. With even faster multitasking and reduced cloud game latency, LPDDR5 is engineered for the future.
Storage evolved
UFS 3.1 is a breakthrough in mobile memory technology. The future-oriented flash storage solution offers super-fast data downloads, accelerating gigabyte sequential write speeds. UFS 3.1 is significantly faster than UFS 3.05 standard microSD cards, surpassing even a PC-based SATA SSD running at 540Mb/s. Together with optimized power-saving, these speeds complement a hyper-connected 5G lifestyle for effortless multitasking.
Back
Premium Design
The OnePlus 9 embodies the bold and new 'Designed by OnePlus' vision. Experience an exclusive blend of imagination, high-end materials, and meticulous craftsmanship. Three nature-infused colorways evoke serene calmness. See and feel the purity of design firsthand with OnePlus 9.
Harmony of design
Winter Mist
The feature color, Winter Mist, showcases an industry-first gradient refraction effect. Utilizing a reflective glass, the neutral palette transitions gently from a relaxing mist to a compelling luminous finish. Formed with second-generation OC0 coating for an exquisite sheen, the stunning color is equal parts warm and cool.
Astral Black
A classic look, Astral Black is simple yet refined. The glossy glass is bonded with the matte film, creating sublimely dark blue-black hues. Perfectly fusing timeless nature with creative innovation, Astral Black adds striking definition to the sculpted surfaces of the OnePlus 9.
Back
120 Hz Fluid Display
The OnePlus 9's 6.55" Fluid AMOLED Display11 offers ultra-smooth scrolling in every frame. With a 120 Hz panel, our best ever flat display delivers a flagship visual experience. Delivering enhanced color accuracy and detail, all eyes are on the OnePlus 9.
Need for speed
120 Hz Fluid Display
The OnePlus 9's 6.55" Fluid AMOLED Display11 offers ultra-smooth scrolling in every frame. With a 120 Hz panel, our best ever flat display delivers a flagship visual experience. Delivering enhanced color accuracy and detail, all eyes are on the OnePlus 9.
Need for speed
Optical clarity evolved
The OnePlus 9's display delivers high absolute color, image contrast, and intensity scale accuracy. Together with hyper-fast OLED response times, the 120 Hz screen refresh rate improves scrolling, videos, and gaming performance. Experience optical clarity evolved to the next level.
Cinema-grade color
OnePlus Natural Pixel Accuracy brings all of your favorite movies, games, and photos to life with the most accurate colors. OnePlus 9 offers industry-setting color accuracy that is'Visually Indistinguishable from Perfect'. Together with Comfort Tone, colors will adapt to your environment for the most natural color reproduction for a more comfortable viewing experience. Adopting the advanced mobile HDR10+ standard, the color and brightness are also dynamically enhanced frame-by-frame for lifelike, cinema-grade images.
Brighter and clearer
Every frame is brought to life with 1,100 nits and 8,192 levels of automatic brightness. It's easier on your eyes too, emitting less blue light so you can enjoy your favorite content longer. From multimedia to social media, your viewing experience is always relaxing and comfortable.
Back
So, So Smooth
With our signature fast and smooth experience, OxygenOS 12 helps you focus on and move seamlessly between work, rest and play.
Learn more