Pay with Klarna
Get your OnePlus device now, with interest-free monthly payments
Buy now
Available with

How to place an order with Klarna?
1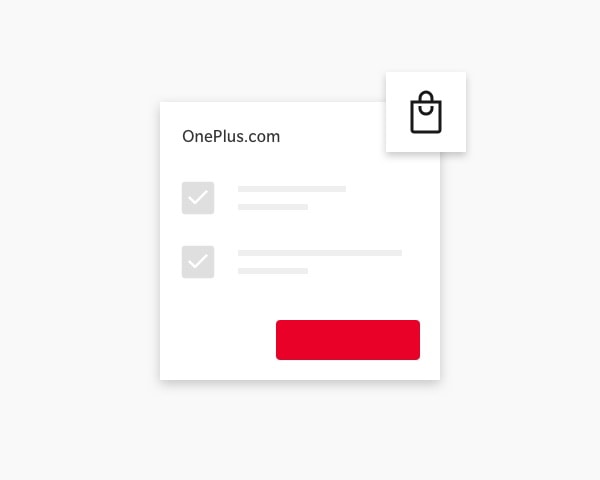 After adding the products you want to the shopping cart, click the checkout button to continue.
2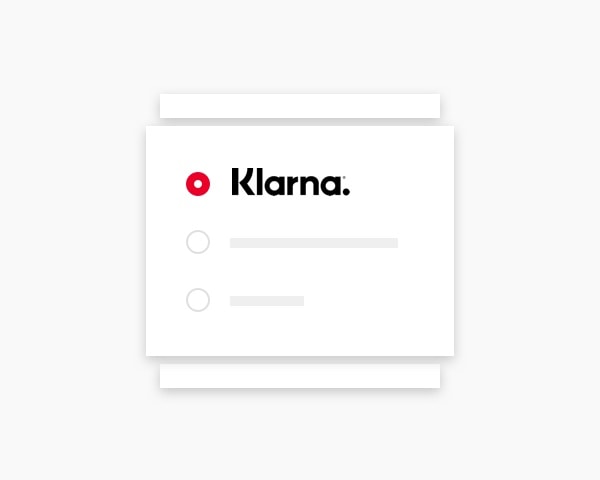 Fill in the information on the checkout page and choose Klarna as your payment method. Click the Place Order button, then you'll be redirected to Klarna.
3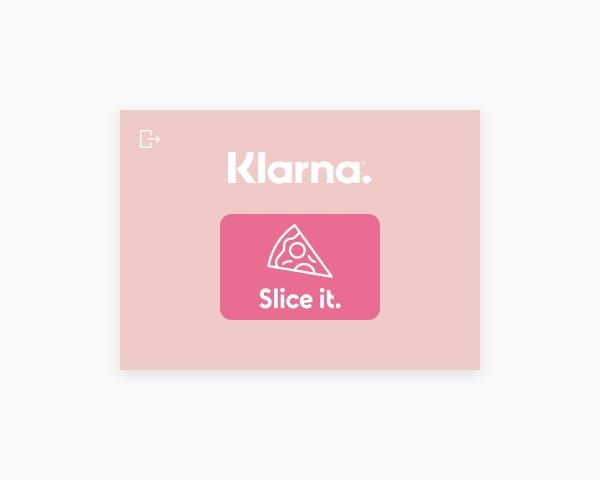 Choose Slice it on Klarna's page, then click the Buy Now button to complete the payment (more information may be collected by Klarna).
4
You'll get an immediate update from Klarna and will be redirected to OnePlus to confirm your order status.
5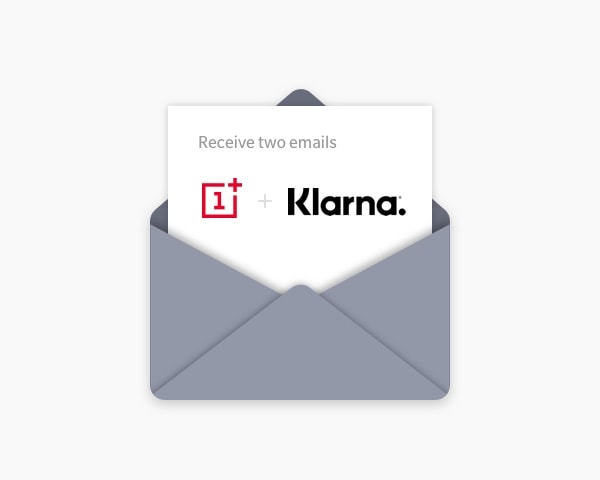 If your payment request is accepted by Klarna, you'll receive two emails shortly afterwards. One will be from OnePlus confirming your order, and the other will be from Klarna containing payment and order details.
Frequently asked questions
What personal information do I need to provide when I buy?

Your mobile phone number, billing address and the registered email for your OnePlus account will be provided to Klarna to make the payment. The following information will be collected on the Klarna page:

Slice it in 3 - Debit or credit card information, used for Klarna to collect your payment later.

How do I pay for the order/How will Klarna collect my payment?

Slice it in 3

The payment for each instalment will be automatically collected from the debit or credit card you entered at checkout. Your first instalment will be collected when your order is confirmed by OnePlus. Instalments 2 and 3 will be collected 30 and 60 days later, respectively.

How do I make sure my payment is approved if I'm new to Klarna?

We recommend that if you are new to Klarna and haven't used it before, you should have your first order delivered to your billing address (where your bank account is registered). This maximizes the chances of your purchase being accepted.

Is Klarna payment safe?

Payment information is processed securely by Klarna. All transactions take place via secure connections, protected with the latest industry standard security protocols.

What do I do if I want to return my order?

If you are not satisfied with your OnePlus product(s) for any reason, you may request a return within 30 calendar days of delivery. To do so, please submit a support ticket requesting the return at www.oneplus.com/support. Our support agents will guide you through the Return Merchandise Authorization process. You will have to pause the payment by logging in to your Klarna account. Once your returned order has been received and checked by us, we will issue a full refund to Klarna for all eligible product(s). Once Klarna has received the refund, you will no longer need to make any payments to Klarna.