1
Fill in your application and submit
4
Ship back to you safe and sound
My Service Requests
Request Repair
You may visit OnePlus service center in person.
Learn about the spare parts charges for out-of-warranty phones.
Your data will be erased during the repair process. Please back up all personal data on your device.
To protect your personal data, please remove the security lock and reset your device.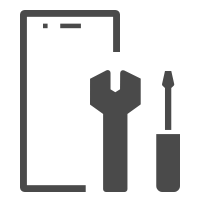 FAQs

How long will the repair take?
It will usually take 1 to 2 days for walk-in repair and 3 to 4 days for pick-up repair from the time we receive the device, depending on your location and part availability.

What is pick-up & drop service?
Pick-up & drop service allows you to ship your device to the service center through S.F. Express logistics for free(tax excluded). Once the device has been repaired, we will also ship back the device to you.

How do I know if my device is under warranty?
OnePlus phones purchased on OnePlus website come with a limited warranty of one (1) year starting from the date of delivery.