1
Fill in your application and submit
4
Ship back to you safe and sound
Track repair status
Moje žádosti o opravu
Požádat o opravu
Vaše data budou během procesu opravy vymazána. Zálohujte si prosím všechna osobní data na svém zařízení.
Za účelem ochrany vašich osobních údajů odstraňte prosím bezpečnostní zámek a resetujte zařízení.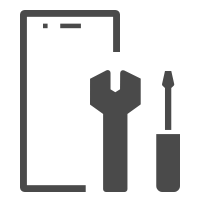 ČASTÉ DOTAZY

Jak dlouho bude oprava trvat?
Oprava obvykle trvá 7–9 dnů.
Poznámka: Abychom mohli rychle zpracovat vaši žádost o opravu, doporučujeme vám, abyste odeslali telefon po schválení vaší žádosti co nejdříve.

Proč nelze odeslat žádost o opravu?
Pokud se nepodařilo odeslat žádost o opravu, může to být z důvodu, že vaše žádost se stejným číslem IMEI se již zpracovává.
Jestliže to není váš případ, kontaktujte nás prosím prostřednictvím podpory.

Mohu si během procesu opravy zakoupit doplňky?
Naše servisní služby jsou striktně omezeny na opravu nebo výměnu vašeho zařízení. Během tohoto procesu se nebudeme zabývat doplňkovým příslušenstvím.

Proč musím servisnímu týmu poskytnout fotografie?
Fotografie pomohou našemu servisnímu týmu identifikovat problém a urychlit proces diagnostiky.